NASA Technology Award Winners
Since its inception in 1976, Spinoff has featured myriad award-winning technologies that have been recognized by NASA and industry as forerunners in innovation. Here is a chronology of these winners, including the year(s) they were featured in Spinoff and the year they were awarded one (or more) of the following:


R&D 100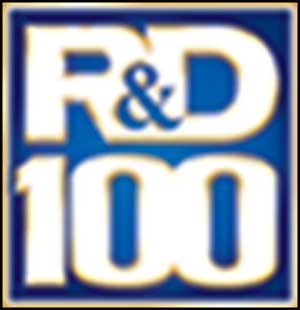 The R&D 100 Awards were established by R&D Magazine in 1963 to pick the 100 most technologically significant new products invented each year. For 48 years, the prestigious R&D 100 Awards have been helping provide new products with the needed recognition for success in the marketplace.
Space Technology Hall of Fame

The Space Foundation and NASA created the Space Technology Hall of Fame in 1988. The award recognizes the life-changing technologies emerging from America's space programs; honors the scientists, engineers, and innovators responsible; and communicates to the American public the significance of these technologies as a return on investment in their Space Program.
NASA Invention of the Year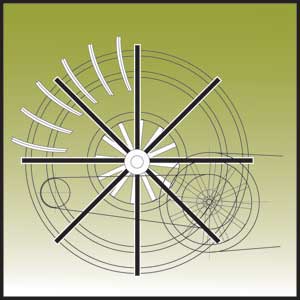 Since 1990, through the NASA Invention of the Year Award, the NASA Office of the General Counsel, in partnership with the NASA Inventions and Contributions Board, have recognized and rewarded inventors of exceptional, cutting-edge NASA technologies that have been patented in the United States.
NASA Software of the Year
Established in 1994, the NASA Software of the Year Award is given to those programmers and developers who have created outstanding software for the Agency.

Spinoff 2010

Technology

R&D 100

Space Technology Hall of Fame

NASA Invention of the Year

NASA Software of the Year

1976, 1977, 1981, 2002, 2005

Memory Foam

1998

1976

Improved Firefighter's Breathing System

1988

1977, 1979, 1983, 1989, 2004

Liquid-Cooled Garments

1993

1978, 1990, 2009

Fabric Roof Structures

1989

1978, 1981, 1983, 2005

Phase-Insensitive Ultrasonic Transducer

1978

1981

Cordless Tools

1989

1983, 1986

PMR-15 Polyimide Resin

1977

1991

1984, 1996

Scratch Resistant Lenses

1989

1985, 2008

Redox Energy Storage System

1979

1985

Safety Grooving

1990

1985, 1986, 1987, 1991, 1993, 2003, 2008

Earth Resources Laboratory Applications Software (ELAS)

1992

1987, 1989, 1993, 2006, 2010

Eagle Eyes Sunglasses

2010

1988, 2006, 2010

Radiant Barrier

1996

1988

Sewage Treatment With Water Hyacinths

1988

1989

Data Acquisition and Control System Model 9450/CAMAC

1986

1990

NASA Structural Analysis (NASTRAN) Computer Software

1988

1991

Heart Defibrillator Energy Source

1999

1992

Dexterous Hand Master (DHM)

1989

1994

Ballistic Electron Emission Microscope (BEEM)

1990

1994, 2008

Omniview Motionless Camera

1993

1994

Stereotactic Breast Biopsy Technology

1997

1995

1100C Virtual Window

1994

1995, 2006, 2008

Microbial Check Valve

2007

1996

Anti-Shock Trousers

1996

1996, 2004

Tetrahedral Unstructured Software System (TetrUSS)

1996, 2004

1996

Automated Hydrogen Gas Leak Detector

1995

1996

Ceramics Analysis and Reliability Evaluation of Structures/ Life (CARES/Life)

1995

1994

1996

Memory Short Stack Semiconductor

1994

1997, 2004, 2009

Outlast Smart Fabric Technology

2005

1997

Foster-Miller Fiber Optic Polymer Reaction Monitor

1990

1997, 2007

Power Factor Controller

1988

1997

Reaction/Momentum Wheel: Apparatus for Providing Torque and for Storing Momentum Energy

1998

1998, 2001, 2008, 2009, 2010

Flexible Aerogel Superinsulation

2003

1998

Data Matrix Symbology

2001

1999, 2010

Active Pixel Sensor

1999

1999

DeltaTherm 1000

1994

1999

Superex Tube Extrusion Process

1995

1999, 2010

Precision GPS Software System

2004

2000

1999

Process for Preparing Transparent Aromatic Polyimide Film

1999

1999

Tempest Server

1999

1998

2000

Genoa: A Progressive Failure Analysis Software System

2000

1999

2000

Humanitarian Demining Device

2003

2001

Composite Matrix Resins and Adhesives (PETI-5)

1998

2001

LARC PETI-5 Polyimide Resin

1997

1998

2001

The SeaWiFS Data Analysis System (SeaDAS)

2003

2001

TOR Polymers

2000

2001

Video Image Stabilization and Registration (VISAR)

2001

2002

2002

Automatic Implantable Cardiovertor Defibrillator

1991

2002

DeBakey Rotary Blood Pump (Ventricular Assist Device-VAD)

1999

2001

2002

Hybrid Ice Protection System

2003

2002

Quantum Well Infrared Photodetector (QWIP)

2001

2002

Virtual Window

2003

2003

Cart3D

2002

2003

Cochlear Implant

2003

2003

Generalized Fluid System Simulation Program

2001

2003

LADARVision 4000

2004

2003

MedStar Monitoring System

2004

2003

Personal Cabin Pressure Altitude Monitor and WarningSystem

2003

2003, 2007, 2010

Portable-Hyperspectral Imaging Systems

2005

2004

InnerVue Diagnostic Scope System

2005

2004

Land Information System (LIS) v. 4.0

2005

2004, 2009

NanoCeram Superfilters

2002

2005

2004

Numerical Propulsion System Simulation (NPSS)

2002

2001

2004

Photrodes for Electrophysiological Monitoring

2002

2005

PS/PM300 High-Temperature Solid Lubricant Coatings

2003

2005

iROBOT PackBOT Tactical Mobile Robot

2006

2005, 2008

Light-Emitting Diodes for Medical Applications

2000

2005

Numerical Evaluation of Stochastic Structures Under Stress (NESSUS)

2005

2005

THUNDER Actuators

1996

2005, 2010

Zero-Valent Metal Emulsion for Reductive Dehalogenation of DNAPL-Phase Environmental Contaminants

2007

2005

2006

Novariant RTK AutoFarm AutoSteer

2006

2006

Petroleum Remediation Product

2008

2007

Advanced Lubricants

2000

2007

Atomic Oxygen System for Art Restoration

2002

2007

Future Air Traffic Management Concepts Evaluation Tool (FACET)

2006

2007

Macro-Fiber Composite Actuator

2000

2007

2007

ResQPOD: Circulation-Enhancing Device

2008

2007

ArterioVision: Noninvasive Cardiovascular Disease Detection

2008

2008

DMBZ-15 High-Temperature Polyimide

2003

2008

LaRC-SI: Soluble Imide

1995

2008

Wireless Measurement Acquisition System

2006

2008

Optical Backscatter Reflectometer

2007

2008

Aerodynamic Vehicle Design Technology

2009

2009

Cryo-Tracker Probe

2001

2009

PETI-330 Resin

2008

2009

FPF-44 Polyimide Foam

2007

2009

RP-46 Polyimide Resin

1992

2004

2010

Thermal and Environmental Barrier Coatings

2007

2010

Subaperture Stitching Interferometer

2008

2010

Hilbert-Huang Transform

2001

2003

2010

Inflatable Satellite Communication System

2010

2010

Low Plasticity Burnishing (LPB)

2010
 Previous Page / Home / Contents / Next Page