Introduction
---
Since 1973, this publication has provided you with examples of products and services developed as a direct result of the transfer of NASA developed technologies to private industry. Then--we featured fire retardant materials; now--we talk about non-invasive cardiac monitors. Then--we reported about air pollution detection devices; now--we discuss sensors for environ mental control. Then--we heard about vitreous carbon materials to be used for prosthetics; now--we design major propulsion systems used in the development of energy saving jet engines.
Research and development in such areas as microcircuitry, fiber optics, enhanced imaging, material processing--to name just a few--has generated technology for decades. It is available to private industry in a vast storehouse easily accessible through NASA's Commercial Technology Network.
The application of NASA technologies by the private sector increases productivity through the development of new products and processes that meet consumer demands; in turn, this benefits the national economy, industrial efficiency and human welfare. At the same time, it helps meet international challenges and aid U.S. industry to stay globally one step ahead of every scientific and technological innovation.
The return in benefits (spinoffs) to you the taxpayer, through new industries, new products and services, and improved quality of life, represents a substantial dividend on the national investment in aerospace research.
This publication will continue to heighten your awareness of the technology, know-how and assistance available for transfer, and the public benefit inherent in its utilization.
Spinoff 1997 is organized in three sections:
Section 1 summarizes the research and development efforts of the ten NASA field centers during the past 25 years; resulting technologies have in the past and present contributed to product commercialization, and will in the future affect economic and global decisions by industry.
Section 2 details the mechanisms NASA has utilized to transfer its technology and the types of assistance it renders to industry to advance technology transfer and commercialization efforts (for contacts see NASA's Commercial Technology Network).
Section 3, the focal point of this publication, features stories representative of success by manufacturers and entrepreneurs in developing commercial products and services that improve the economy and life for all humankind.
I hope you find NASA's latest spinoffs as interesting and informative as I do.
Dr. Robert L. Norwood
Director, Commercial Technology Division
National Aeronautics and Space Administration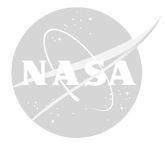 ---
Previous Page
/
Home
/
Contents
/
Next page