Introduction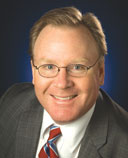 As NASA approaches its 50th anniversary, we reflect on a proud history of achievements that have pushed back boundaries and opened new frontiers for all humanity in the exploration of our solar system and our understanding of the universe and our place in it. New technologies have arisen during this journey, developed of necessity and spurred by the innovative spirit that answers the call of doing the impossible. In the wake of a half-century of advancement, myriad technologies—without which the limits of aeronautics and space could not have been challenged—have found other uses. From the mundane to the sublime, these technologies have become part of the fabric of our everyday life, driving innovation, helping the economy, and adding to the quality of life not only in the United States, but around the world. This 31st edition of Spinoff continues the annual tradition of documenting a few of these happy byproducts by showcasing numerous technologies that have been derived from such diverse projects as launching space shuttles, developing the next generation of helicopters, and analyzing images from Mars probes, all of which are now put to use in our hospitals, homes, and communities.

NASA's core conviction has long been that space exploration is a lens that serves to sharply focus the development of key technologies in a way that simply would not occur without the rigorous scientific demands that arise from seeking to accomplish the near-impossible. Fundamentally, we help to create new technologies to meet our challenging aeronautics and Space Program goals, and once proven, these technologies often have been demonstrated to have a multitude of productive uses in society. Making these sometimes surprising connections and transferring NASA's technologies to the public is an important focus of NASA's Innovative Partnerships Program (IPP).

IPP also seeks solutions to some of NASA's pressing technical challenges by funding Small Business Innovation Research and Small Business Technology Transfer projects, seeking cost-shared, technology-development partnerships through the IPP Seed Fund, and tapping into new sources of innovation through NASA's Centennial Challenges prize program. In seeking innovative partnerships, IPP is moving technology in two directions—both into and out of NASA. IPP achieves these objectives through a nationwide network of offices across NASA's 10 field centers.

As a direct result of the National Aeronautics and Space Act of 1958 and the ensuing Technology Utilization Act of 1962, NASA began to publish Spinoff. Since 1976, this widely read and highly anticipated annual has featured life-saving advances in health care, cutting-edge safety innovations for the aeronautics industry, cost-saving manufacturing methods, groundbreaking ecological advances, and a multitude of consumer goods that changes the way we live. Each issue includes dozens of articles highlighting how these products emerged from NASA's investment in aeronautics and space technology to how they are helping real people in everyday life, as well as helping to maintain the position of the United States as the world leader in advanced technologies. Spinoff 2007 features such achievements as:
A network of environmental sensors based on devices worn by astronauts in space and now providing health workers in urban centers with up-to-date information about water quality and disease outbreak information from remote, hard-to-reach areas

A simple and affordable system for doctors to use ultrasound to perform advanced, noninvasive heart monitoring based on software designed to interpret spacecraft imagery

An ecologically friendly oil additive originally designed for the space shuttle crawlers at Kennedy Space Center, a wildlife refuge
Spinoff also features such award-winning technologies as:

The Macro-Fiber Composite, named "NASA Invention of the Year" for 2007, is an innovative, low-cost device designed to control vibration, noise, and deflections in composite structural beams and panels, now used in over 120 different products, including sporting goods, automobiles, aircraft, and spacecraft.

A portable hyperspectral device designed to analyze differences in radiated energy and monitor temperature and climate change and now used worldwide in the medical, food safety, forensics, counter-terrorism, and military markets has been inducted into the Space Technology Hall of Fame.

Two additional NASA technologies previously included in Spinoff were also inducted into the Space Technology Hall of Fame this year. Emulsified Zero-Valent Iron (Spinoff 2005) cleans up contaminated groundwater, and the Microbial Check Valve (Spinoff 2006) provides clean drinking water in locations around the globe.

As we look forward to NASA's next 50 years, boundaries will be pushed even further. Future achievements will be enabled by new technologies—many perhaps not even imagined today. Fifty years ago, we could not foresee that heart disease would one day be detected early and with no discomfort, using technology developed to analyze images from Mars probes. So today, we cannot predict the technologies of tomorrow or the spinoffs they will leave in their wake. But as the examples in Spinoff 2007 attest, we know they will be there, and we will be looking for them.