Education News
NASA Supports the President's 'Educate to Innovate' Campaign with Summer of Innovation
In January 2010, NASA launched an initiative to use its out-of-this-world missions and technology programs to boost summer learning, particularly for underrepresented and underperforming students across the Nation. NASA's Summer of Innovation supports President Obama's "Educate to Innovate" campaign for excellence in science, technology, engineering, and mathematics (STEM) education.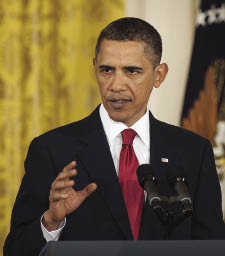 In response to President Obama's "Educate to Innovate" campaign to improve the participation and performance of America's students in science, technology, engineering, and mathematics (STEM), NASA launched its Summer of Innovation program.
The Summer of
Innovation program
engaged thousands
of middle school
teachers and students in stimulating
math- and
science-based
education programs.
In April, NASA announced that it is partnering with the Space Grant Consortia of Idaho, Massachusetts, New Mexico, and Wyoming in the Summer of Innovation initiative. NASA awarded four cooperative agreements that total approximately $5.6 million. Awards have a period of performance of 36 months. Local programs are required to develop ways to keep students and teachers engaged during the school year and to track student participants' performance through 2012. Awardees are encouraged to leverage the unique capabilities and resources of program partners to ensure a sustainable effort following the period of performance.
Kicked off in early June, the Summer of Innovation program engaged thousands of middle school teachers and students in stimulating math- and science-based education programs. NASA's goal is to increase the number of future scientists, mathematicians, and engineers, with an emphasis on broadening participation of low-income and minority students.
The Summer of Innovation was conducted through a multifaceted approach that allowed NASA to assess the viability, scalability, and success of the pilot programs. Now that the Summer of Innovation pilot has concluded, NASA is conducting an analysis to determine the best practices to build capacity to implement a comprehensive project in the summer of 2011 and beyond.
NASA used the Agency's National Space Grant College and Fellowship Program to implement the Summer of Innovation pilot. The Space Grant national network consists of 52 consortia in all 50 states, the District of Columbia, and the Commonwealth of Puerto Rico. The network includes 850 affiliates from universities, colleges, industry, museums, science centers, and state and local agencies supporting and enhancing science and engineering education, research, and public outreach efforts for NASA's aeronautics and space projects.
Educator Astronaut Operates Robotic Arm in Space
Dottie Metcalf-Lindenburger launched to space on April 5, 2010 aboard the STS-131 mission for her first space flight but will be the last of three school teachers to fly on the space shuttle as mission specialists from the 2004 Educator Astronaut Class. The first two, Ricky Arnold and Joseph Acaba, flew on the STS-119 shuttle mission in March 2009.
The educational activities on the STS-131 shuttle mission to the International Space Station (ISS) focused on robotics and careers in science, technology, engineering, and math.
Without robotics, major accomplishments of building the station, repairing satellites in space, and exploring other worlds would not be possible. While in space, Metcalf-Lindenburger operated the space shuttle's robotic arm and a 50-foot Orbiter Boom Sensing System to inspect the shuttle for any damage that might have occurred during launch or in space. A digital camera and laser system on the boom's end provided three-dimensional imagery used by analysts to assess the health of the shuttle's heat shield.
Already, robotic arms have made it possible for NASA to accomplish amazing feats, and Metcalf-Lindenburger predicts robotic devices will continue to be developed and used for future space missions. Robots may be used to collect and analyze samples or help with the construction of an outpost.
Today's students will be the ones building the robots of the future, and some students have already started. Children as young as age 6 are participating in student robotics competitions. As one of NASA's educator astronauts, Metcalf-Lindenburger believes it is important for students to understand the potential importance of robotics.
Robotics will be important not only to the future of space exploration but in all types of fields, Metcalf-Lindenburger said. "You see it being used in auto manufacturing and in medicine, so I think we'll continue to see robotics used more and more in society. Students need to be aware of how robotics can be used for different things."
For educators, Metcalf-Lindenburger said robotics can be a fun way to engage students in STEM subjects. "This is a way to say, 'This is important to study math and science, because you may be working with these things, and you may be designing these things. You will probably be influenced by robots at some time in your life.'"
Office of Education Supports NASA Open Government Movement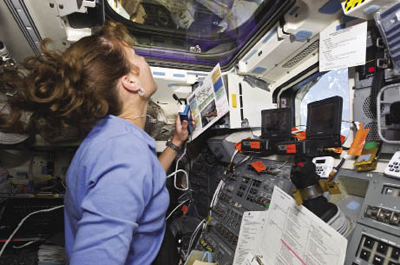 Educator astronaut Dottie Metcalf-Lindenburger, a fully qualified astronaut with expertise as a classroom teacher, operated the robotic arm aboard the space shuttle during STS-131.
In his first executive action, President Obama released the Open Government Memorandum, which called for a more transparent, participatory, and collaborative government. NASA has successfully responded to the directive with comprehensive action, and its Office of Education actively participated in this Agency-wide effort. Open Government is of particular importance to this functional office, as the Agency's founding legislation mandates that NASA should disseminate information to the public about its missions and discoveries.
The Agency recognizes the need to interact with these important stakeholders, and NASA's goals in education reflect this commitment to engaging the public. NASA education Web sites facilitate online participation and collaboration, and a wide variety of sites support participatory exploration, access to information, engagement, social media tools, and submission of feedback. Online mechanisms for internal and external reporting of NASA education activities further promote teamwork, transparency, collaboration, and awareness. For example, the Office of Education uses an electronic Weekly Activity Report (WAR) tool to capture and report significant activities and upcoming events that are taking place across the Agency. It facilitates internal transparency and promotes efficiency and effectiveness by reducing redundancies between groups working towards similar goals from geographically dispersed locations. The Office of Education recently conducted activities to expand availability of this resource within the Agency.
The NASA Office of Education supported the Agency Open Government Working Group that was established in response to the White House directive. The Office of Education created a page on its Web site dedicated to Open Government and feedback from the public. In March 2010, an Office of Education Open Government fact sheet outlining current and future activities was developed for the Agency Open Government Plan released April 7, 2010. Education staff also developed and disseminated eight education-specific questions for public feedback, and moderated the submissions during February and March. Consequently, 18,000 educators received an e-mail message with the education questions and 1.3 million Twitter followers received a link to the online feedback tool. As a result of these efforts, a significant amount of feedback related to education was received by NASA. The Agency received 453 ideas from 280 different authors through the online Citizen Engagement Tool. Of those, 126, or 28 percent, were things that NASA could legally and feasibly address in either short- or long-term plans. The Office of Education received 47 viable ideas after detailed analysis of submissions.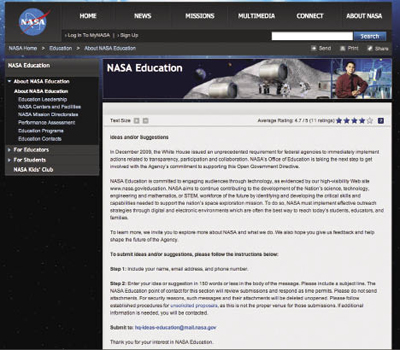 In support of President Obama's Open Government Initiative, NASA's Office of Education makes available most of its activities through the Internet, with added engagement through interactive feedback functions and social media tools.
Immediate actions taken as of May 2010 in support of goals outlined in the education section of the Open Government Plan include the establishment of online collaborative tools as part of education events and activities, and preliminary submission of the Education WAR tool to the data.gov catalog. Near-term plans included a comprehensive internal and external communications plan based on Open Government values, and development of strategies to provide feedback to the public regarding the results of the idea submissions and other collaborations.
NASA Helps National Lab Day Lift Off
NASA demonstrated its commitment to STEM education and hands-on learning through activities supporting the first National Lab Day, a grassroots initiative aimed at bringing STEM hands-on activities to students across the country.
To kick off the week of the first annual National Lab Day on May 12, several cabinet and senior administration officials joined in to promote the "Educate to Innovate" campaign for excellence in STEM. NASA education staff supported two of these high-profile National Lab Day events in the District of Columbia.
On Tuesday, May 11, Charles Bolden, NASA administrator, spoke about working in space to fifth graders who were studying the solar system at Langdon Education Campus. He had the opportunity to share his experience of living and working in space as a NASA astronaut and then becoming the NASA administrator. He had an energetic discussion with students on how Newton's laws are present in everyday life and also participated in a demonstration of a hands-on rocketry experiment.

On Wednesday, May 12, Dr. John Holdren, director of the Office of Science and Technology Policy, worked with 40 physics students at Benjamin Banneker High School. After describing what it's like to be President Obama's science and technology advisor, Holdren took several engaging questions from the student audience. Following the Q&A, Holdren joined the students in an educational activity set up by NASA. Students created a simulated asteroid surface using a mixture of soil, flour, and other ingredients. Then, using golf balls and a protractor, they observed how changes in the angle of a projectile's impact affected the area and volume of the resulting craters.

On Wednesday, May 12, Arne Duncan, secretary of U.S. Department of Education, joined third graders at the Martin Luther King Jr. Elementary School for an interactive session about science and engineering in their classroom. Students presented their designs of "shock absorbers" that any spacecraft would need for landing on the Moon or Mars. The engineering activity led to a discussion about energy and friction as students assembled and tested model cars on various surfaces.

NASA Administrator, Charles Bolden, participated in National Lab Day by speaking to a group of fifth graders at the Langdon Education Campus in Washington D.C. This was just one of the ways that NASA participated in this national event.
"There is a crisis in
the United States that
stems from the gap
between the Nation's
growing need for
scientists, engineers,
and other technically
skilled workers,
and our supply."
Although many activities took place on National Lab Day, the event encompasses more than just 1 day. It is a nationwide collaborative movement that gets volunteers, university students, scientists, and engineers to work together with educators. Prior to its support of the events, NASA also hosted a series of weekly live webcasts during the month of April through the Agency's Digital Learning Network. The series aimed to equip teachers to promote hands-on science education in their classrooms. NASA's Digital Learning Network allows the next generation of explorers to connect with scientists, engineers, and researchers without leaving the classroom. Through interactive videoconferencing available at all 10 NASA field centers, the network provides distance-learning events designed to educate through demonstrations and real-time interactions with NASA experts.
NASA embraced National Lab Day and scheduled activities at schools throughout the week supported by volunteers from its field centers across the Nation and from its headquarters in Washington D.C. For instance, Kennedy Space Center hosted an educational event for students from local-area high schools who learned about NASA and the benefits of STEM fields in our world and beyond.
Bolden remarked positively about National Lab Day in an entry on the Office of Science and Technology Policy blog after the Langdon Education Campus event on May 11. He said, "There is a crisis in the United States that stems from the gap between the Nation's growing need for scientists, engineers, and other technically skilled workers, and our supply. This crisis in education, if not resolved, will contribute to future declines in qualified employees to meet demands in critical career fields that affect U.S. global competitiveness and the national economy. However, seeing the engagement and enthusiasm of those fifth grade students, I am hopeful that given the opportunity, our youth shall be inspired and motivated to consider STEM careers."

+ Back to Top

NASA Funds Initiative to Develop One-Stop Internship Shopping
Undergraduate and graduate students who want to apply for a NASA internship or fellowship soon will have access to all of NASA's opportunities at one Web site. In April 2010, NASA announced that it had awarded cooperative agreements to five organizations to help attract students to NASA opportunities and provide an easily navigable process from start to finish.
The awards will fund a NASA-wide recruitment, application, selection, placement, and career development system to engage students in STEM research, aerospace education, and space exploration.
The objective of the One Stop Shopping Initiative is to provide an Agency-wide integrated system. The goal is a central destination for NASA science and engineering mentors to announce their internship and fellowship opportunities. The effort will consolidate announcements and information currently found on multiple NASA Web sites. The initiative also will formalize the transition of student participants in NASA programs into the workforce, including within NASA, the aerospace industry, and academia.
The Ohio Aerospace Institute in Cleveland will partner with NASA for business management. NASA selected four additional organizations to implement recruitment, retention, and career development strategies that broaden the diversity of institutions and individuals who apply for NASA's internships and fellowships. The organizations chosen to comprise the Broker Facilitator Corps are the Institute for Broadening Participation of Damariscotta, Maine; the United Negro College Fund Special Program of Falls Church, Virginia; the Hispanic College Fund Inc. of Washington, D.C.; and the American Indian Higher Education Consortium of Alexandria, Virginia. The total value of all awards is approximately $9.7 million during a 5-year funding period.
This program continues the Agency's efforts to develop highly qualified undergraduate and graduate students who possess skills in the STEM disciplines critical to creating a high technology workforce for NASA and the Nation.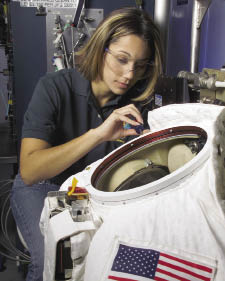 Undergraduate and graduate students who enroll in NASA's internship and fellowship programs gain hands-on experience working on real NASA projects.
Stellar Students Selected as NASA Ambassadors
In January 2010, NASA announced the selection of 105 of its best and brightest interns and fellows for the NASA Student Ambassador Program. The Agency uses the program to engage undergraduate and graduate students in NASA STEM research and interactive opportunities. Selected students represent 33 states and 81 universities from across the Nation.
NASA managers and mentors nominated the recipients from the hundreds of interns and fellows engaged in research and education opportunities across the Agency. The NASA Student Ambassadors initiative further recognizes exceptional students. Members of the NASA Student Ambassadors virtual community will interact with the Agency while sharing information, making professional connections, and collaborating with peers. They also will represent NASA in a variety of venues and help the Agency inspire and engage future interns and fellows.
The community's Web site provides participants with access to the tools needed to serve as a NASA Student Ambassador. The site provides strategic communication opportunities, the latest NASA news, science and technology updates, blogs, and announcements. It contains member profiles, forums, polls, NASA contact information, links to Agency mission-related communications' research, and career resources.
"The virtual community Web site is an outreach vehicle to the Nation's students as well as a way to engage exceptional Gen-Y NASA students," said Mabel Matthews, lead for the community and manager of higher education at NASA Headquarters. "This activity is a leading effort to help NASA attract, engage, educate, and employ the next generation."
With this and the Agency's other college and university programs, NASA will identify and develop the critical skills and capabilities needed to achieve its mission. This program is tied directly to the Agency's major education goal of strengthening the future STEM workforce for NASA and the Nation.
NASA's New Museum Grant Allies Will Make the Universe Accessible
In January 2010, NASA announced awards for science museums and planetariums. Interactive museum exhibits about climate change, Earth science, and missions beyond Earth are among the projects NASA selected to receive Agency funding. Nine informal education providers from Alaska to New York will share $6.2 million in grants through NASA's Competitive Program for Science Museums and Planetariums.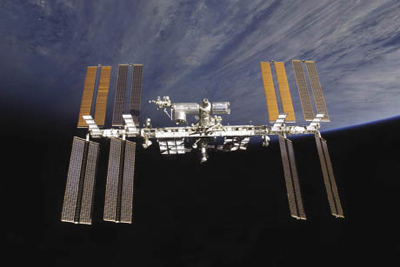 Students at the Washington Mathematics Science Technology Public Charter High School and the Parkland Magnet Middle School for Aerospace Technology talked to the International Space Station crew of Expedition 21.
Participating organizations include museums, science centers, Challenger Centers, and other institutions of informal education. Selected projects will partner with NASA's Museum Alliance, an Internet-based, nationwide network of more than 400 science centers, planetariums, museums, aquariums, zoos, observatory visitor centers, NASA visitor centers, nature centers, and park visitor centers.
Projects in the program will engage learners of all ages as well as educators who work in formal or informal science education. The projects will provide NASA-inspired space, science, technology, engineering, or mathematics educational opportunities, including planetarium shows and exhibits.
In conjunction with NASA's Museum Alliance, the grants focus on NASA-themed space exploration, aeronautics, space science, Earth science, microgravity, or a combination of themes. Some projects will include partnerships with elementary and secondary schools, colleges, and universities.
The projects are located in Alaska, Colorado, Florida, Illinois, New York, North Carolina, Oregon, and South Dakota. The nine grants have a maximum 5-year period of performance and range in value from approximately $120,000 to $1.15 million. Selected projects work with the NASA Shared Service Center in Mississippi to complete the business review necessary before a NASA award is issued.
Proposals were selected through a merit-based, external peer-review process. NASA's Office of Education and Mission Directorates collaborated to solicit and review the grant applications. This integrated approach distinguishes NASA's investment in informal education. NASA received 67 proposals from 32 states and the District of Columbia.
Congress initially funded the Competitive Program for Science Museums and Planetariums grants in 2008. The first group of projects began in fall 2009 in California, Colorado, Florida, Illinois, Iowa, Michigan, Minnesota, Montana, New York, North Carolina, Vermont, and Washington. Congress enacted funds to continue this program in 2010.
Education Secretary Hosts Students for Talk with Space Station
In November 2009, NASA Administrator Charles Bolden and Secretary of Education Arne Duncan hosted Washington D.C.-area middle and high school students for a live discussion with astronauts aboard the ISS. This event was part of an annual collaboration between NASA and the Department of Education to celebrate International Education Week.
The media was invited to attend the chat between the space station's Expedition 21 crew and students from the Washington Mathematics Science Technology Public Charter High School and the Parkland Magnet Middle School for Aerospace Technology.
The call took place between 10:10 and 10:30 a.m. EST, during an event on November 5, in the auditorium of the Department of Education. As part of the 10th annual celebration of International Education Week, the students asked the crewmembers questions in English, French, German, and Russian. The week highlighted international education and international exchange, and the 2009 theme was "Creating a Vision for a Better Future."
The international Expedition 21 crew participating in the event consisted of NASA astronauts Jeff Williams and Nicole Stott, European Space Agency astronaut Frank De Winne, Canadian Space Agency astronaut Robert Thirsk, and Russian cosmonauts Roman Romanenko and Maxim Suraev. Patrick Forrester, Jose Hernandez, and Christer Fuglesang, all who recently flew on NASA's STS-128 space shuttle mission, and former astronaut Don Thomas, a veteran of four space flights, also participated.
NASA awarded grants
to five minority
serving institutions
to support higher
education teaching
and learning in
STEM disciplines.
NASA Administrator Bolden compared the goals of International Education Week with the Agency's work with 16 nations to complete and operate the ISS, which he described as "the most advanced scientific research platform ever created."
"The theme for International Education Week 2009, 'Creating a Vision for a Better Future,' echoes NASA's commitment to work toward the common goals of making life better for people here on Earth and improving our understanding of the universe," Bolden said.
Secretary of Education Duncan explained the significance of the event: "International education is an important part of the well-rounded and complete education we need to offer all of our Nation's children. Our graduates should be global citizens prepared to work well with people from diverse backgrounds, whether [an] individual who is a recent immigrant to the United States living in the community, or a business client or colleague located halfway around the world."
The downlink is one in a series with educational organizations in the United States and abroad to improve teaching and learning in science, technology, engineering, and mathematics.
NASA Awards Education Research Grants to Minority Universities
NASA has awarded education grants to five minority serving institutions to develop innovative projects in support of higher education teaching and learning in STEM disciplines.
NASA's Minority University Research and Education Programs Small Programs project is designed to enhance students' academic experiences and encourage underserved and underrepresented groups to pursue STEM careers, which are critical to NASA's missions.
Grants were awarded to the following colleges, universities, and partnerships:
Navajo Technical College in Crownpoint, New Mexico

Florida Agricultural and Mechanical University in Tallahassee, Florida

New Mexico State University in Las Cruces, New Mexico

North Carolina Agricultural and Technical State University in Greensboro, North Carolina

Sistema Universitario Ana G. Méndez Inc. in Caguas, Puerto Rico
The five projects will receive funding ranging from $90,800 to $345,850. They are eligible for renewal for 2 years, based on project performance and funding availability. Kennedy manages the project for the Agency.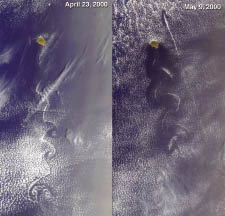 As Earth's climate changes, NASA is encouraging the study of this phenomenon by awarding funding to universities and organizations across the country to engage this subject using NASA's Earth observation data and Earth system models.
NASA Announces Global Climate Change Education Awards
In October 2009, NASA announced education awards for global climate change. Through NASA's Global Climate Change Education initiative, 15 organizations across the United States are receiving extra funding to help enhance students' learning potential through the use of NASA's Earth science resources.
The Challenger Center for Space Science Education in Alexandria, Virginia, was chosen as one of the recipients. The center plans to use the grant money to develop a set of engaging, interactive, learning activities that help middle school students learn about and explore climate change from an orbital perspective. The activities will be distributed for use across the 46 Challenger Learning Centers.
In total, $6.1 million in cooperative agreements was awarded to selected colleges and universities, nonprofit groups, museums, science centers, and a school district. The Global Climate Change Education program is managed by Langley Research Center.
Each cooperative agreement is expected to leverage NASA's unique contributions in climate and Earth system science. These grants support NASA's goal of engaging students in the critical disciplines of science, technology, engineering, and mathematics, and inspiring the next generation of explorers.
The winning proposals illustrate innovative approaches to using NASA content to support elementary, secondary, and undergraduate teaching and learning, and encourage lifelong learning. There is particular emphasis on engaging students using NASA Earth observation data and Earth system models.
The 15 proposals will fund organizations in 12 states: Alaska, Arizona, California, Colorado, Florida, Georgia, Mississippi, New York, North Dakota, Pennsylvania, Virginia, and Wisconsin. Winning proposals were selected through a merit-based, peer-reviewed competition. The awards have up to a 3-year period of performance and range in value from about $170,000 to $650,000.
The cooperative agreements are part of a program Congress began in fiscal year 2008.
NASA Launches New Education Initiatives with Disney's Buzz Lightyear
NASA and Disney Parks, which collaborated to carry toy space ranger Buzz Lightyear into orbit, are launching new efforts to encourage students to pursue studies in science, technology, engineering, and mathematics.
For Buzz Lightyear, the voyage with NASA continues. NASA and Disney Parks, which collaborated to carry toy space ranger Buzz Lightyear into orbit, are launching new efforts to encourage students to pursue studies in science, technology, engineering, and mathematics. The 12-inch-tall action figure spent more than 15 months aboard the ISS and returned to Earth on September 11, 2009. On October 2, a ticker-tape parade at Walt Disney World's Magic Kingdom in Orlando, Florida, officially welcomed Lightyear home.
NASA astronaut Mike Fincke, the station commander from October 2008 to April 2009, spent the day at the Magic Kingdom to tell students about an educational design challenge and a new online game:
Mission Patch Design Challenge: Students ages 6–12 had the opportunity to design a patch to commemorate Lightyear's mission and his accomplishment of being the longest serving space ranger. The student with the most creative mission patch and 100-word essay won a tour of Kennedy Space Center in Florida and a trip to Walt Disney World Resort. NASA flew the winning patch into space aboard Space Shuttle Atlantis on mission STS-132 in May 2010, and presented it to the contest winner after its return to Earth.

NASA and Disney Parks also launched a new online game as part of the Space Ranger Education Series. The series includes fun educational games for students and materials for educators to download and integrate into classroom curricula. In the newest game, "Putting It All Together," players can build the entire station using all of the real modules.
"We can't thank our partners at NASA enough for bringing Buzz Lightyear home from space to his family, friends, and fans here at Disney Parks—after all, this was his dream come true," said Duncan Wardle, vice president of Disney Parks.

+ Back to Top

 Previous Page / Home / Contents / Next Page