Advanced Concepts Research
| | |
| --- | --- |
| Space Access and Technology | |
NASA has initiated a program of studies and experiments intended to identify and define advanced concepts that have potential for affecting revolutionary improvements in future U.S. space activities. A key element of this program is the Advanced Concepts Research Program (ACRP).
Sponsored by the Office of Space Access and Technology, this effort addresses diverse, highly innovative technical concepts, such as electromagnetic catapults, beamed energy, small spacecraft swarms, propellantless propulsion by means of tethers, ultra-large telescopes and a broad array of concepts.
Eight innovative proposals were selected in February 1996 from more than 100 proposals submitted in response to the initial solicitation.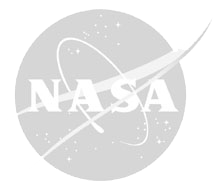 ACRP projects are led by principal investigators designated ACRP Fellows and are funded to a maximum amount of $250,000. While the Fellows' research will focus on their own proposed concepts and technologies, each Fellow will also serve as a member of a broad interdisciplinary advanced concepts team.
The ACRP program contemplates selection of at least eight new ACRP projects each year. Each project will be conducted over a 24-month period, so there will be approximately 16 ongoing projects in any year. Interactions among ACRP Fellows and NASA researchers will be accomplished through workshops and periodic meetings, such as a "virtual research center" created by use of the Internet, and through pioneering infrastructures.